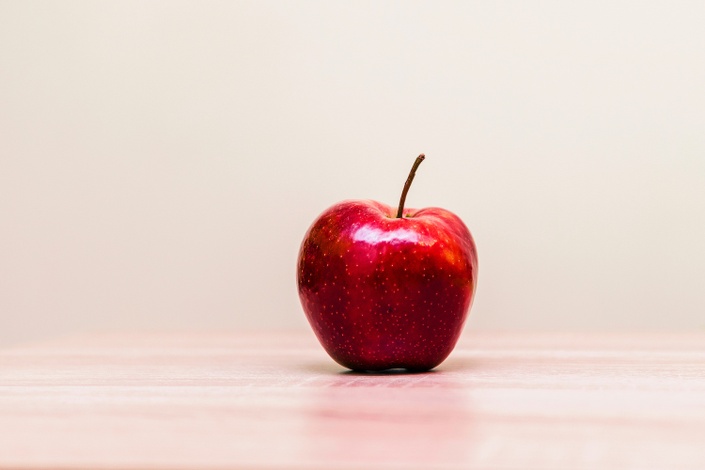 Full From Within FREE Mini Course
WLS/VSG Psychological Supplement for Sustained Weight Loss
Watch Promo

and feel like you are struggling with progress? Maybe you lost weight at first, but feel that you are plateauing now? Maybe you breezed through the honeymoon phase of bariatric surgery, but now that the novelty has worn off- are struggling with maintaining motivation?
Tired of all the diet fads just telling you what type of foods to eat vs. helping you genuinely understand why you eat (and overeat) in the first place?
Perhaps you are only considering weight loss surgery, but are one of those proactive people that want to make sure they are thoroughly researching all aspects that go into a successful surgery, including the psychological components?
Maybe you aren't doing bariatric surgery at all. Maybe you are just wanting

and weight, from a psychological perspective. This is the course for you.
This Full From Within mini course can be just the catalyst you need to rebuild motivation. In this free mini course you will learn:
a different way of relating to food
understanding why you eat vs. focusing on just what you eat
behavioral steps that will help make this attempt feel "real" and solid
identifying the triggers of over eating whether it be emotional eating, lack of planning, cognitive distortions, etc
the ONE fundamental shift that must take place so that this doesn't feel like yet another diet
practical real life psychological coping strategies to avoiding over-eating and food addiction
recovery from food addiction
visual tools that will help in your weight loss journey
learning to define a new quality of life
personality factors to consider that can effect your weight loss success
clipping your psychological addiction wires- unpacking emotions related to excessive calories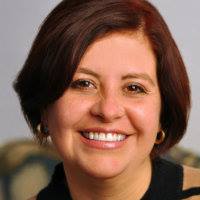 "Wow, just wow, thank you SO much for this. The course is soooo helpful, in fact. maybe one of the most helpful resources I've come across so far as I begin my WLS challenge. I really do appreciate these resources and I think they are going to be invaluable during my journey ahead. I cannot wait to see if you will have any more tips and tricks and info in the future. I have subscribed to all of your stuff, haha. Much gratitude and kind regards." Sheri C.
Course Curriculum
Taking the First Steps
Available in days
days after you enroll
How to Really Change Your Lifestyle
Available in days
days after you enroll
Maladaptive Eating Types
Available in days
days after you enroll
Like what you see?
The Full From Within paid versions (Ultimate + Psychological Tool Belt) are also set up in a similar format, but FOUR TIMES the size of the free version (equal to 8 therapy sessions) with added sections on spirituality, mindfulness, how to automate exercise, rituals that help with recovery, weight loss resource guide of apps and books, how to truly change your lifestyle, stay strong for a lifetime as well as guided hypnosis tracks.

Welcome to a Modern Way of Relating to Food
Welcome and thank you for taking yet another step towards ensuring your personal and sustained weight loss success. I have been working in the field of weight loss surgery since 2009. I have probably spoke with over 1000 people who struggle with obesity by now.
The universal truth is that all of these people realized the consciousness that got them into the problem (being overweight or morbid obesity), wasn't going to be the only thing capable of solving it. They understood that they needed outside help, a power tool, to really lose the weight for good- for the last time.
Unfortunately, I didn't see many patients post-operatively. They usually were successful with the sleeve or bypass, felt better about themselves, isolated less, exercised more- and so in turn, many of their psychological symptoms went away.
However, as I delved further into the online world of support for vsg and wls, I learned it wasn't all rainbows and butterflies. Many people might have breezed through the honeymoon phase of their weight loss surgery (first 6 months- 1 year), but then started to gain the weight back.
The honeymoon phase is easy: it consists of an initial phase of liquids, where there is no gray area, no room for trouble. Then a slight adjustment into re-introducing semi solids, and then re-adapting to life on life's terms, but with a much healthier approach to food.
At the outset, people lose most of their weight within this first year period and feel the most powerful sense of efficacy they have felt in a while. They are getting social feedback that is extremely reinforcing and makes getting through the cravings and urges a bit easier.
However, as time passes. When everyone goes home from the party- and that honeymoon phase is over- the person is still left with many of their demons that got them overweight in the first place.
Perhaps they had trauma and used weight as a buffer or cushion from the outside world. Maybe they turned to food for nurturance when they grieved the loss of their mother or father. Maybe they used food mindlessly when they were with their kids, or grazed throughout the day in a job that burnt them out mentally.
Whatever the psychological factors were that contributed to the problem, were often over shadowed in the post-op glow of weight loss surgery.
Yet, as I started to see more and more people come into my practice 2 and 3 years post, or even just looked at the dialogue on the chat boards, I knew something still needed to be addressed.
People still failed to address the "why," and instead only had been focusing on the "what," of food.
By the time they realized this- it was usually two years post and they were too embarrassed to come in and say "hey I need help." Unfortunately, I would see all too often, people waiting to come back in until things got their worst, and then needing a sleeve to bypass conversion.
I realized the common thread was humiliation. Because we can't put our thumb on psychological factors, we often don't give them the same importance that we give Hypertension, Diabetes, or Sleep Apnea. There is no blood test for Depression.
However, the psychological component to obesity is the silent monster lurking in the shadows, waiting to re-emerge when all the shininess wears off.
Enter- Full From Within.
You will always have access to the content and won't lose it. In this free mini course, you will be given the foundational tools to demarcate your weight loss journey and how to "clip the wires" of unhelpful psychological eating behaviors such as emotional eating or skipping and bingeing.
You will also be given journal challenges that will encourage you to critically think about the material and how it uniquely applies to you and how you will lose the weight for the rest of your life. The sections are also interspersed with videos and visual tools from myself that will help illustrate the points made in the material.
Your Instructor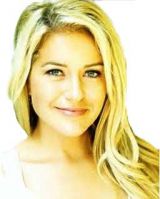 Dr. Colleen Long is a licensed clinical psychologist with private practices in Los Angeles and Boston. She has worked with hundreds of individuals struggling with substance abuse and addiction in private practice for the last 15 years. She has consulted on major high profile addiction cases, and her expert advice is frequently sought from national media outlets including CNN, HLN, The Dr. Drew Show, Discovery Channel, E!, MTV, and A&E.
Dr. Colleen is the founder of The School of Self Help, where people can access their own self help tools without the costs and time associated with traditional therapy. She literally wrote the book on happiness with the book "Happiness in B.A.L.A.N.C.E: What We Know Now," and researched the major factors correlated with one's sense of happiness and well being during her pre-doctoral residency. Her clinical areas of focus are; addiction, weight loss, and relationships.

"Toda Rabah!!! This mini course has made me really stop and think about what, how, when, why, where and how much I eat. It also has taught me to reward myself in new ways that do not include food. I now view food as fuel to run my new body, not as a comforting friend. I have urges but I quickly am able to change the thought.Thank you.
- Ari Ben-Zion
Frequently Asked Questions
How does this course help me lose weight?
By giving you realistic and practical behavioral tools and tweaks that you can implement every day. Everyone from all walks of life can start using these tools today.
Is this just another diet?
No! This is a way of fundamentally shifting your thinking so that food no longer holds the same power. In fact, there is very little about types of food to eat as that would be out of my scope as a psychologist.
What if I am unhappy with the course?
We would never want you to be unhappy! If you are unsatisfied with your purchase, contact us in the first 30 days and we will give you a full refund.
How long do I have access to the course?
How does lifetime access sound? After enrolling, you have unlimited access to this course for as long as you like - across any and all devices you own.
When does the course start and finish?
The course starts now and never ends! It is a completely self-paced online course - you decide when you start and when you finish.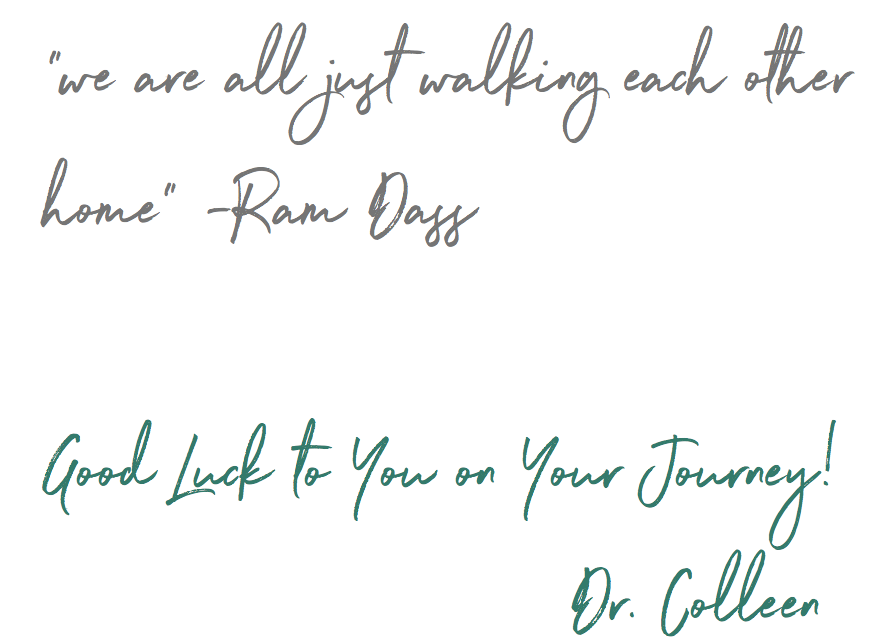 "If you keep doing what you've always done, you'll keep getting what you've always got."
-W.L. Bateman