This is the ULTIMATE guide to losing weight through your mind vs. your mouth. Have you tried diets or weight loss surgery only to sit in your home, silently saying "don't eat, don't eat, don't eat." Impossible right? Losing weight CAN'T just be about what you CAN'T do- or it will FAIL. Weight loss must become about what else you CAN do. That is where the psychological and behavioral piece comes in and that is just what THE ULTIMATE FULL FROM WITHIN course is all about

you need to reach your weight loss goals and keep it off for a lifetime. This course helps you to STOP DIETING and start living a different life. Trying to lose weight by just focusing on the calories is the reason why most diets fail. Because that is exactly what they become: a temporary "diet."
For true change to take place, the person must be able to take a two fold approach to weight loss; plan/weight loss procedure + behavioral + psychological. Most surgeries alone will work at the beginning to reduce weight, but if the individual fails to address the psychological factors that got them there in the first place, the weight will slowly start to creep back.
This course is FILLED with a full arsenal of psychological tools you will use to supplement your weight loss surgery or current weight loss plan and be able to use for the rest of your life.
Maybe you aren't doing bariatric surgery at all. Maybe you are just wanting

and weight, from a psychological perspective. This is the course for you.
Tired of all the diet fads just telling you what type of foods to eat vs. helping you genuinely understand why you eat (and overeat) in the first place?

This Full From Within ULTIMATE course can be the catalyst you need to rebuild motivation and/or stop yourself from plateauing, or worse- re-gaining the weight. In this course you will get:
the ULTIMATE weight loss guide which is chock full of resources including apps, websites, and books to make your weight loss journey as easy as possible
understanding of how to create a new relationship with food
understanding WHY you eat vs. just focusing on WHAT you eat
eliminate overeating and bingeing
journal challenges to help you critically think about how these principles will be applied to your new life
tips on how to stay slim in a work from home culture, where food is always readily accessible
guided hypnosis to target the deeper subconscious that is so difficult to change and can impede our goals despite our best intentions
daily habits of highly successful weight loss
how to become a natural exerciser
yoga & mindfulness for weight loss
how to navigate the psychosocial aspects of weight loss such as family, friends, and social events
hard and fast tips to get rid of the grey area that gets so many people in to trouble
behavioral steps that will help make this attempt feel "real" and solid
identifying the triggers of over eating whether it be emotional eating, lack of planning, cognitive distortions, etc
the ONE fundamental shift that must take place so that this doesn't feel like yet another diet
practical real life psychological coping strategies to avoiding over-eating and food addiction
recovery from food addiction
visual tools that will help in your weight loss journey
learning to define a new quality of life
personality factors to consider that can effect your weight loss success
clipping your psychological addiction wires- unpacking emotions related to excessive calories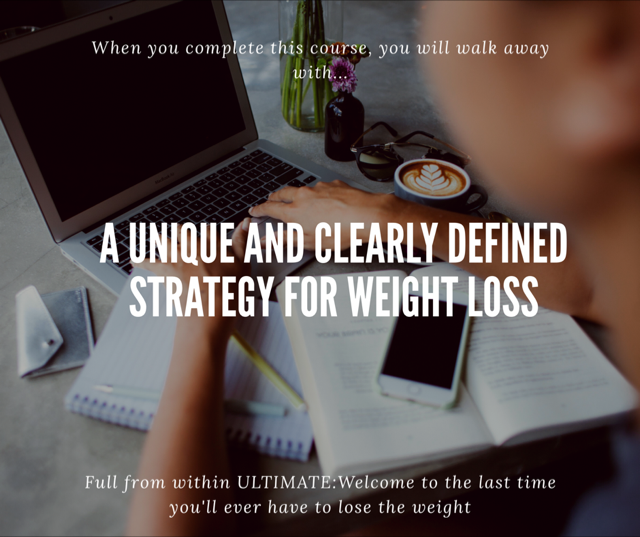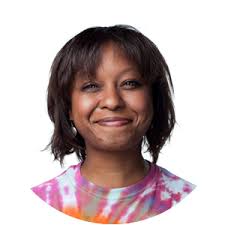 "This course was my insurance! I wanted this procedure to be the last thing I ever had to try and Full From Within gave me the necessary tools to not only lose more weight than I would have with the surgery alone, but to sustain my weight loss 3 years later. If you are tired of trying and failing at weight loss THIS is the missing ingredient." -Cynthia

Welcome to a Modern Way of Relating to Food
Welcome and thank you for taking yet another step towards ensuring your personal and sustained weight loss success. I have been working in the field of weight loss surgery since 2009. I have probably spoke with over 1000 people who struggle with obesity by now.
The universal truth is that all of these people realized the consciousness that got them into the problem (being overweight or morbid obesity), wasn't going to be the only thing capable of solving it. They understood that they needed outside help, a power tool, to really lose the weight for good- for the last time.
Unfortunately, I didn't see many patients post-operatively. They usually were successful with the sleeve or bypass, felt better about themselves, isolated less, exercised more- and so in turn, many of their psychological symptoms went away.
However, as I delved further into the online world of support for vsg and wls, I learned it wasn't all rainbows and butterflies. Many people might have breezed through the honeymoon phase of their weight loss surgery (first 6 months- 1 year), but then started to gain the weight back.
The honeymoon phase is easy: it consists of an initial phase of liquids, where there is no gray area, no room for trouble. Then a slight adjustment into re-introducing semi solids, and then re-adapting to life on life's terms, but with a much healthier approach to food.
At the outset, people lose most of their weight within this first year period and feel the most powerful sense of efficacy they have felt in a while. They are getting social feedback that is extremely reinforcing and makes getting through the cravings and urges a bit easier.
However, as time passes. When everyone goes home from the party- and that honeymoon phase is over- the person is still left with many of their demons that got them overweight in the first place.
Perhaps they had trauma and used weight as a buffer or cushion from the outside world. Maybe they turned to food for nurturance when they grieved the loss of their mother or father. Maybe they used food mindlessly when they were with their kids, or grazed throughout the day in a job that burnt them out mentally.
Whatever the psychological factors were that contributed to the problem, were often over shadowed in the post-op glow of weight loss surgery.
Yet, as I started to see more and more people come into my practice 2 and 3 years post, or even just looked at the dialogue on the chat boards, I knew something still needed to be addressed.
People still failed to address the "why," and instead only had been focusing on the "what," of food.
By the time they realized this- it was usually two years post and they were too embarrassed to come in and say "hey I need help." Unfortunately, I would see all too often, people waiting to come back in until things got their worst, and then needing a sleeve to bypass conversion.
I realized the common thread was humiliation. Because we can't put our thumb on psychological factors, we often don't give them the same importance that we give Hypertension, Diabetes, or Sleep Apnea. There is no blood test for Depression.
However, the psychological component to obesity is the silent monster lurking in the shadows, waiting to re-emerge when all the shininess wears off.
Enter- Full From Within.
You will always have access to the content and won't lose it. In this course, you will be given the foundational tools to demarcate your weight loss journey and how to "clip the wires" of unhelpful psychological eating behaviors such as emotional eating or skipping and bingeing.
You will also be given journal challenges that will encourage you to critically think about the material and how it uniquely applies to you and how you will lose the weight for the rest of your life. The sections are also interspersed with videos and visual tools from myself that will help illustrate the points made in the material.
This Full From Within paid version is packed with added sections on spirituality, mindfulness, how to automate exercise, working from home tips, how to maintain your social life without sabotaging your weight loss, rituals that help with recovery, weight loss resource guide of apps and books, as well as three guided hypnosis tracks, aimed at chipping away at the glacial subconscious that keeps us stuck in maladaptive eating patterns. The ULTIMATE WEIGHT LOSS RESOURCE GUIDE, chock full of apps, websites, products, and books aimed at making your weight loss journey as easy as possible. Each new batch also comes with a daily mantra that will help you to develop a healthier relationship with food and yourself.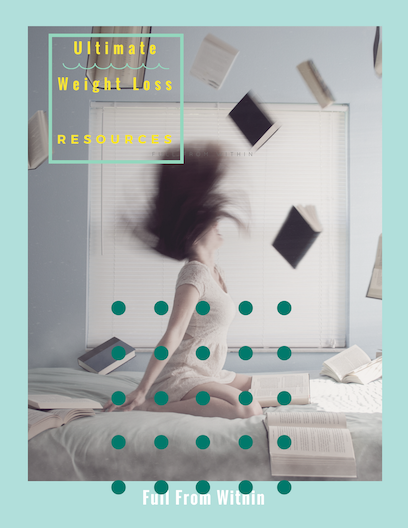 The ULTIMATE Weight Loss Resource Guide: chock full of the best apps, websites, books, and products to make this weight loss journey as EASY as possible.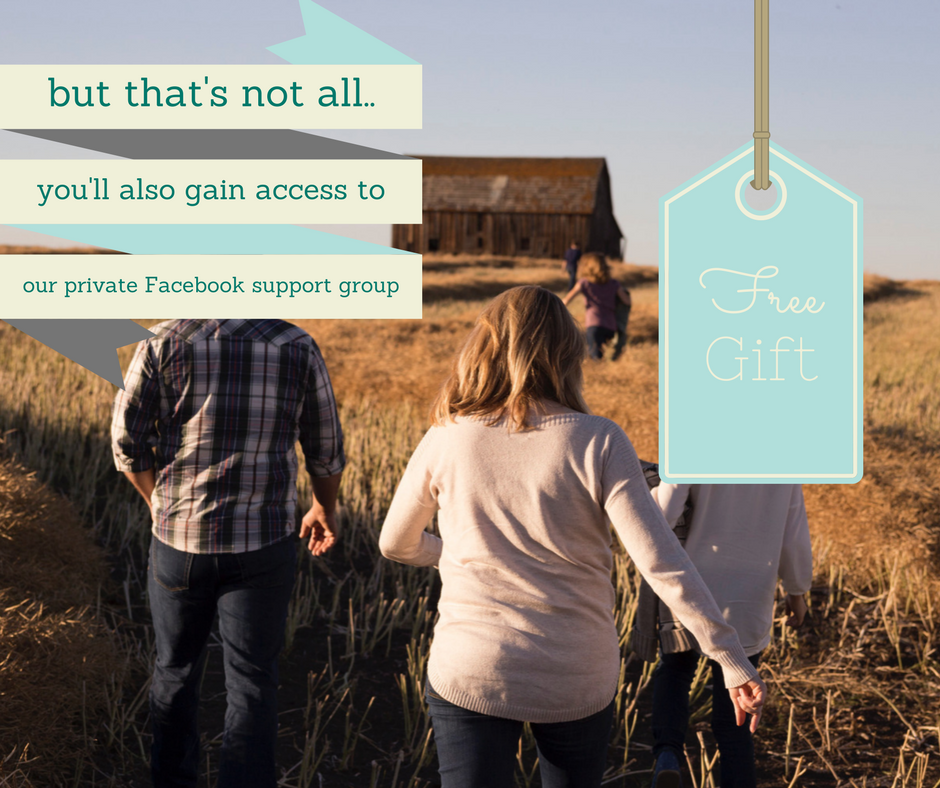 Your Instructor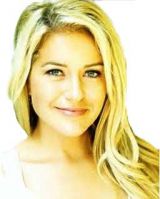 Dr. Colleen Long is a licensed clinical psychologist with private practices in Los Angeles and Boston. She has worked with hundreds of individuals struggling with substance abuse and addiction in private practice for the last 15 years. She has consulted on major high profile addiction cases, and her expert advice is frequently sought from national media outlets including CNN, HLN, The Dr. Drew Show, Discovery Channel, E!, MTV, and A&E.
Dr. Colleen is the founder of The School of Self Help, where people can access their own self help tools without the costs and time associated with traditional therapy. She literally wrote the book on happiness with the book "Happiness in B.A.L.A.N.C.E: What We Know Now," and researched the major factors correlated with one's sense of happiness and well being during her pre-doctoral residency. Her clinical areas of focus are; addiction, weight loss, and relationships.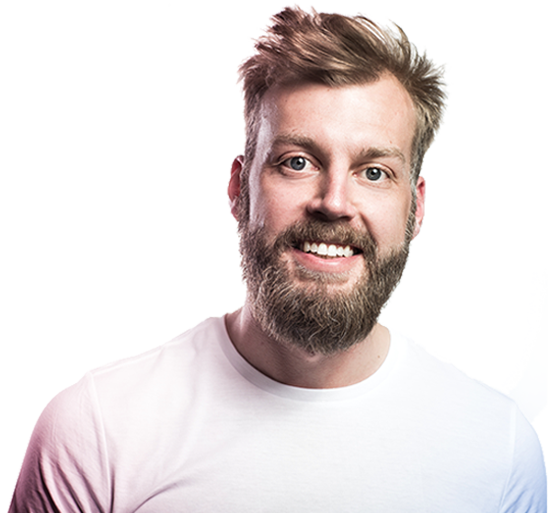 "Going into VSG, I knew that it wasn't just about the food or the hunger. I knew that I needed to make a "head shift," as well. Dr. Colleen's Full From Within Course, targeted all the issues that I needed to work on in addition to my surgery. I got more from this course, than I did in the last 10 years of therapy! My relationship with food has forever changed." - Kevin C.
Frequently Asked Questions
When does the course start and finish?
The course starts now and never ends! It is a completely self-paced online course - you decide when you start and when you finish.
Is this just another diet?
NO! This is a fundamental shift in your thinking about food, so you will never have to diet again.
What if I'm already in therapy- can this still help?
Absolutely! Oftentimes, our therapy becomes mired in our day to day- this course provides you with real talking points and behaviors to discuss why it may be difficult for you to follow through with them.
How long do I have access to the course?
How does lifetime access sound? After enrolling, you have unlimited access to this course for as long as you like - across any and all devices you own.
What if I am unhappy with the course?
We would never want you to be unhappy! If you are unsatisfied with your purchase, contact us in the first 30 days and we will give you a full refund.
"If you keep doing what you've always done, you'll keep getting what you've always got." -W.L. Bateman
What you are doing is no small feat. In fact, the food addiction is in my opinion one of the most difficult to kick because we have to deal with food everyday. Nothing else from this course matters if you can never break away from deriving pleasure from food. If you always associate food with pleasure, you will be fighting an uphill battle. If you can shift from living to eat to eating to live, this whole process will come naturally to you.

If you have feedback about this course, please feel free to comment below. If you feel I've missed something or would have liked to hear more about a certain topic, also please comment or email me at [email protected] If you liked this course and are ok with me using it as a testimonial, please comment or email me with permission included in your text.